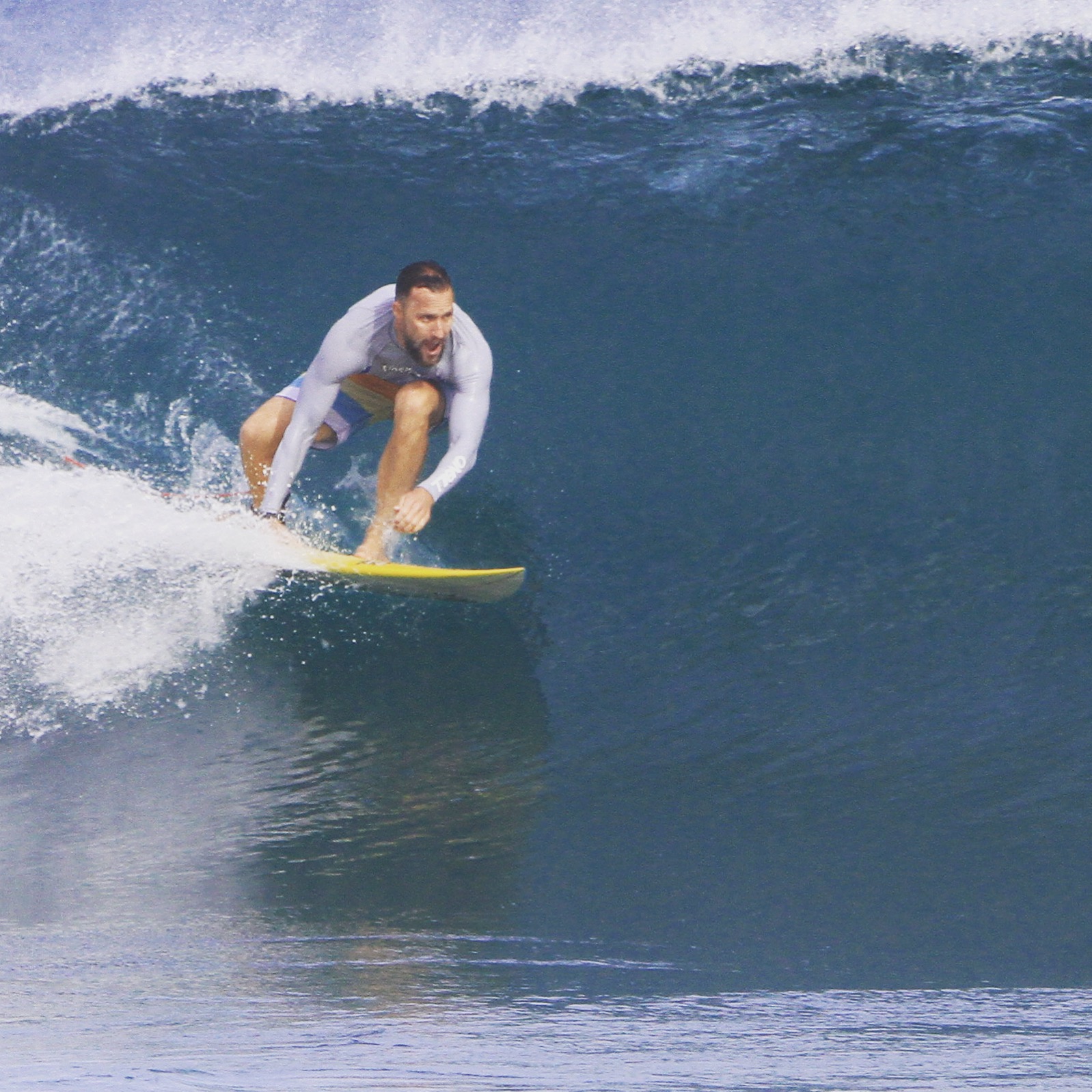 Many surfers are discovering the immense benefits that a Pilates regime can bring to their overall performance. It is not to replace your current land or water based fitness program, but to add a whole new game changing element to it. Pilates and core conditioning develops balance throughout the body, brings untapped power and control into turns and develops rhythm and timing along with motor patterning to advance skill and technique. On top of this it brings a focus into every surfers mental game, faster recovery, injury prevention and can be a driving force in longevity in any competitive sporting career.
As a surfer for over 30 years himself, Jamie Isaac has experience training elite surfers and kitesurfers in Pilates, functional fitness and core conditioning for many years. He has been featured as a Pilates for Surfers expert in Pilates Style Magazine and presents at International Pilates conferences on this subject.
Contact jamie@fluidlifepilates.com to discuss your goals and to discover how Pilates can elevate your surfing.