Jamie Isaac believes in the power of mindful movement to change the world. Really.

Jamie demonstrating exercises for Peak Pilates new MVe line.
As a surfer, yoga lover and Classical Pilates aficionado, Jamie founded Azulfit, & Fluid Life Pilates Studio to share his passion with those who are ready to take their next conscious step toward vibrant health. Changing the world takes energy, clarity and inspiration, and Jamie makes sure his students have more than they need so they can be a shining example to others of what is possible.
Jamie is a 2nd Generation Master Pilates teacher and is one of the world's first specialist Pilates retreat teachers, having designed and taught Pilates retreats for 11+years. At his studio in California, and through workshops and retreats across the globe, Jamie loves nothing more than supporting and celebrating the transformations of his students… except maybe playing with his awesome kids.
After just one month of working with Jamie, my year long knee pain was totally gone! Extremely knowledgable, focused, and genuinely caring, Jamie has an amazing way of teaching the value of Pilates. – Ann G. California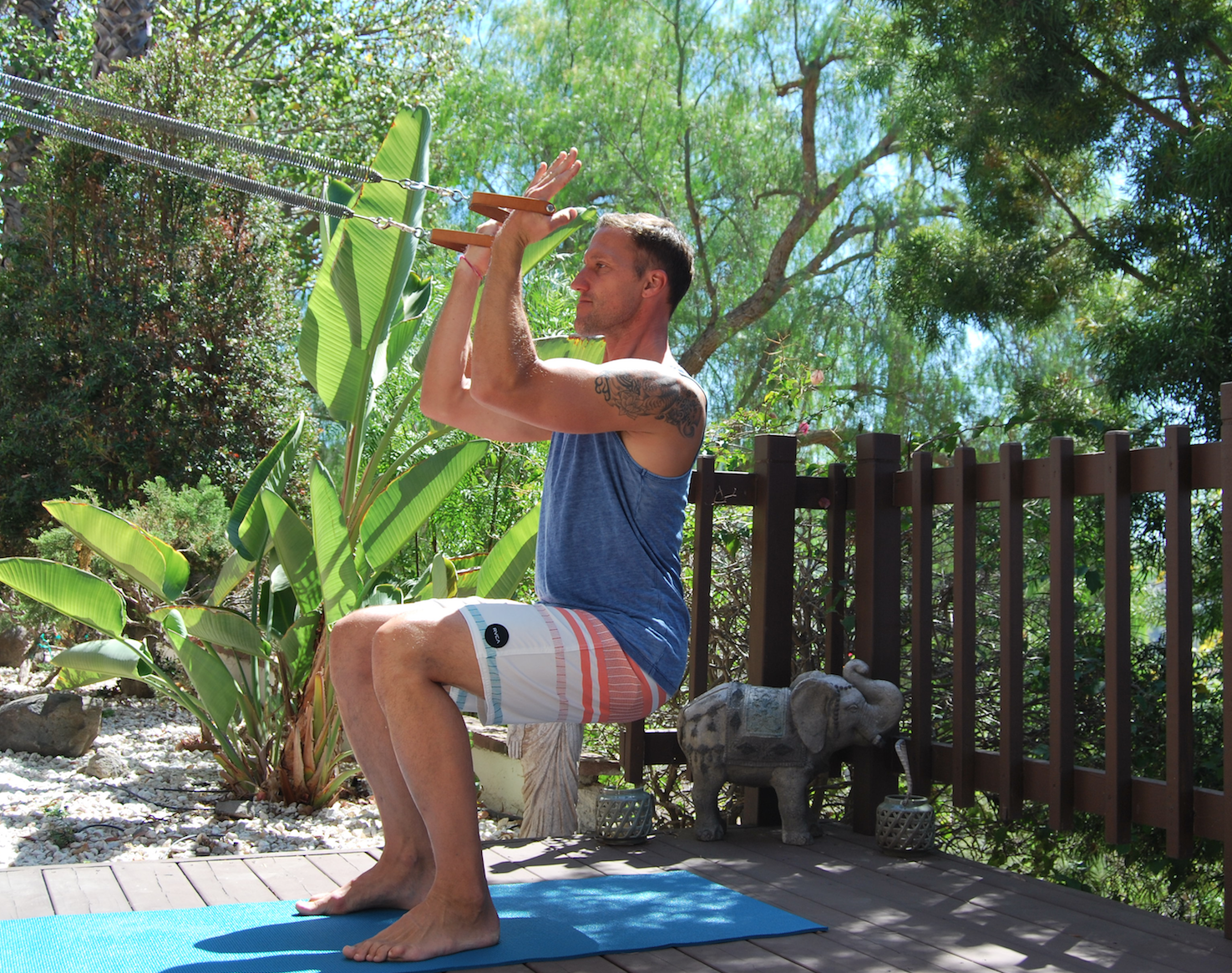 Jamie feels gratitude for all the inspirational teachers he has learned from and is blessed to share these experiences with his students. Jamie has been featured in Pilates Style Magazine and loves to share his workshops at conferences and in studios across the globe, including this year's PMA, The Pilates Empowerment Summit, The Caribbean Pilates Conference and crossing into the fitness realm at The World Spin & Sports Conditioning Conference.
Jamie has studied with Lolita San Miguel (who trained with Joe Pilates himself) and is honored to be certified by her, as a Master Teacher. Jamie is a Peak Pilates Master Instructor and educator and has been featured in Peak Pilates instructional DVDs.
Dear Jamie, It is a great joy for me to know that the wonderful legacy I received from Joseph and Clara Pilates, – and I hope some of mine too – will live on through you – Lolita San Miguel 
As an eternal student passionate about the method, the learning journey continues.
Jamie has also been featured and published in numerous health and wellbeing magazines, including Pilates Style Magazine, OmYoga, Pilates 4 You Journal, and Natural Health.