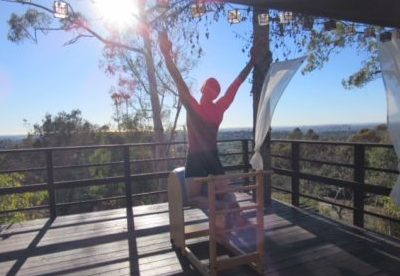 Looking to gain CECs, prepare for a TTC, or relax and take your Pilates practice deeper? Then this stunning accommodation / Studio package is perfect for you & your dates!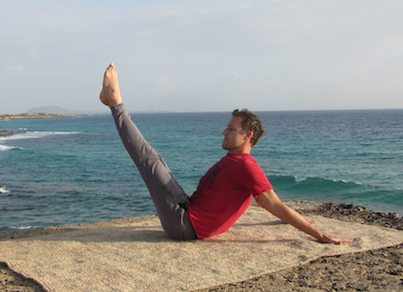 Disconnect from your routine and take your practice to paradise. Home to Europe's most stunning beaches, dramatic volcanic landscapes and crystal clear blue oceans, this is the perfect backdrop for this revitalizing retreat.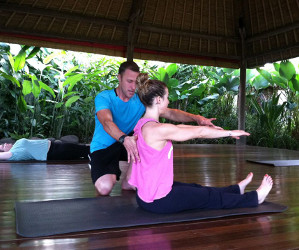 TBC
Join Jamie Isaac for a week of mind, body and spirit allowing you to connect and centre, on location in Bali.
Indulge in an amazing Pilates & spa retreat weekend on the Cornish coast with Jamie Isaac. This retreat will replenish and energise you. Enjoy an amazing spa, sauna and steam room and mind body treatments in this luxury setting. Discover flow and vitality through movement as you connect with your mind and your body.
This long weekend Pilates holiday will consist of fun and challenging Pilates classes, drawing also from Jamie's studies in all aspects of human movement, yoga and wellness.
The weekend reretreat will focus on mat based Pilates, along with some fun classes using small equipment. The retreat will include discussions and Q&A sessions to allow you to go as deep into all things Pilates as you wish, and take your Pilates to the next level.
The Pilates retreat will be lead by 2nd Generation Master Teacher, Jamie Isaac, founder of Azul Yoga & Pilates. Jamie received his Master Teacher certification from Lolita San Miguel, who was certified by Joseph Pilates himself. This means that Jamie has studied as close to the source as possible, which means authentic Pilates and some interesting and fun stories and details about the method.
Jamie has over 20 years experience and study of wellness and human movement, and has a real passion for teaching and improving the wellbeing of all. His unique fun, empowering and compassionate teaching style is gaining a reputation for getting results that take clients far beyond their goals, and the weekend promises to take your Pilates practice deeper.
The retreat will include separate classes for the more advanced and for those new to Pilates, and will also have additional classes for pain management. Jamie's fun and challenging workshops are always a treat, and the luxury spa setting is a welcome escape to help you reconnect and feel energised before the winter sets in. The amazing setting, on the beautiful Cornish coast will allow you to disconnect. Enjoy a swim in the indoor heated pool between classes. Spend the day pampering at the spa – included in your retreat is a beautiful hydro spa, sauna and steam room. Relax in the tranquility lounge and read by the fire, whilst soaking up the coastal view. Enjoy a relaxing drink or lovely herbal tea by the poolside bar. This is a retreat where the weather doesn't matter, from beach walks outside to the invigorating Pilates workshops, you will feel truly pampered and replenished in one short weekend with the energy to carry you through the winter.
Class schedule
| | | |
| --- | --- | --- |
| | Morning | Afternoon / Evening |
| Thursday | | option: Welcome Pilates session, welcome evening meal |
| Friday | Pilates class | Q&A | Pilates class | orientation | welcome evening meal |
| Saturday | Pilates class |  Pilates walk | Pilates workshop | Q & A |
| Sunday: | Pilates class | Q&A | Early afternoon Pilates class & farewell |
| | | |
Morning classes will start at 8:30 am. Breakfast is served after each morning class or walk. You are free to take your light lunch at any time of the day depending on your spa / treatment schedule. Evening classes will begin about 16:30 and 2 course evening meals will follow. All Pilates classes will be split to accommodate beginner and intermediate/ advanced practitioners. We will be limiting the spaces on the course for optimum teacher attention and to help each student with development and progression. There will be extra classes offered to accommodate all levels and needs.
About the instructor
Originally from the Isle of Wight, England, Jamie is passionate about Pilates. Jamie teaches internationally, most recently in the USA, England, Bali and Fuerteventura. He is a featured instructor at the Vitality Show in London, the OM Yoga Show in London and the Mind, Body Spirit Festival in Brighton.
As a former international trampolinist, flexibility and core stability conditioning programs were staples in his training regime. After his competitive career, Jamie continued his involvement in trampolining by using his knowledge and experience to coach others in their quest for success.
Jamie continued his study of core conditioning in university, following the natural progression on to the Pilates method.  Impressed by the effectiveness of the method, he went on to complete courses and workshops in the UK, Spain and the USA. He has followed his training all over the world, and has certified with first generation Pilates master Lolita San Miguel, as part of her elite master teacher program. He now holds the title of 2nd Generation Master Teacher.
Jamie practices and teaches Pilates as more than just a set of physical exercises. By incorporating body and mind he finds the classic Pilates method benefits all aspects of life – especially his other passion, surfing, which benefits massively from the improved focus, body awareness and core conditioning that Pilates brings.
Jamie enjoys passing on his knowledge of Pilates, helping others to relax and progress, and teaching in specialist areas such as injury rehabilitation, specialist referral and coaching other sports professionals and enthusiasts.
Jamie's enthusiasm and down to earth, friendly manner help students get the most possible from each and every class – and have fun while they're doing it!
Location
This special retreat week takes place at Bedruthan Hotel & Spa in Trenance, Mawgan Porth, Cornwall. The award winning hotel & spa is beautifully situated on the beautiful Cornish coast, with views to the sea. Offering different levels of accommodation to suit all budgets, we are sure to have the perfect place for you to lay your head.
Rooms are all en suite with locally sourced sustainable toiletries provided. Wifi internet is available in all rooms, free of charge. Tea and coffee facilities in room.
Meals
Breakfasts are served in the restaurant after the morning session, and we will eat together as a group.
Delicious lunches and evening meals are included in your stay. You have a flexible dining option where you can enjoy a light lunch and 2 course dinner (recommended) or choose a 3 course evening meal and pay as you go for lunches from the amazing restaurant on site.
Spa, Massage, beauty & complementary therapies
There are amazing therapies on offer at this luxurious spa. Get in touch to pre book any treatments you might like – from massage, to facials to Reflexology & pedicure. The perfect way to wind down and relax into your Pilates retreat weekend. Steam room, sauna and spa facilities are included in your stay.
We recommend the Prana Body Treatment to compliment Jamie's program – 75mins, £75.
This energizing and uplifting treatment focuses on stimulating the flow of prana, or life force. The massage uses firm pressure to release deep-seated tension from the body and includes an abdominal massage to improve digestion and encourage body detoxification.
You can book additional treatments, including massages, beauty treatments and complementary therapies, to make sure you go home beautifully rested and pampered. For more information on the spa treatments available please contact us.
Prices
What's included:
Three nights accommodation
All classes as listed above
Daily brunch, light lunch and 2 course dinner
All equipment (mats, belts, etc.)
The Pilates retreat weekend starts at  420 GBP for a shared en suite room and 545 GBP for a private en suite room. There is a 85 GBP supplement (total) for a private sea view room, or a 50 GBP supplement per person for a double sea view room. 2 night stays are also available, contact us for details and pricing.
You can pre book private classes or spa treatments to make the most of this great weekend retreat in Cornwall!
Patience and Persistence are vital qualities in the ultimate successful accomplishment of any worthwhile endeavor