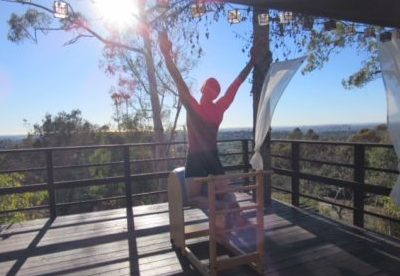 Looking to gain CECs, prepare for a TTC, or relax and take your Pilates practice deeper? Then this stunning accommodation / Studio package is perfect for you & your dates!
read more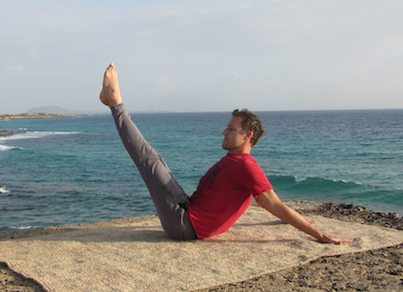 Disconnect from your routine and take your practice to paradise. Home to Europe's most stunning beaches, dramatic volcanic landscapes and crystal clear blue oceans, this is the perfect backdrop for this revitalizing retreat.
read more
Ultimate Pilates Retreat, Bali
Join Jamie Isaac for a week of mind, body and spirit allowing you to connect and centre, on location in Bali. Desa Seni is a beautiful eco village offering an authentic Indonesian experience through the exploration of culture, art, yoga, organic farming and complete wellness. It's a perfect location for Jamie's mind and body approach to the classical Pilates method.
The week is an opportunity to experience Pilates, with a focus on a fluid, mindful approach. Based in Canggu, the retreat location is in it's own eco village made up of antique homes imported from different Indonesian islands, each with its own character. Desa Seni has a beautiful saltwater pool, on site restaurant and a wellness centre offering world class spa treatments. In our time there, we will have access to 2 open air classroom decks, one for the Pilates course and another offering open yoga and meditation classes twice daily.
Absolutely everything about this trip was inspiring. The open studio space alone, surrounded by lush gardens, and water falls would have made it for me, but with Jamie's attentive and caring teaching, the really tasty meals, and the beaches with the surfers, the sun, the temples… I'm in heaven again, just thinking about it… – Michelle
Desa Seni offers unique accommodations in original antique wood homes that have been imported from the many islands of Indonesia. Each house has its own individual history and has been completely restored and refurbished. The rooms are decorated with beautiful ornate art and artifacts, reflecting true Indonesian culture and heritage. The houses have beautiful gardens and offer you true respite from the day to day, allowing you to feel centered and relaxed during your stay.
Surrounded by rice paddies, and only a short distance from the beach, Desa Seni is the perfect location to relax and unwind. A beautiful location, Desa Seni is a village museum showcasing Indonesian art and culture. Surf options and excursions are also available, please enquire for more info.
The village of Canggu is close to Kuta and a a mere 35 minutes drive from Ngurah Rai International Airport (Bali Airport, Denpasar). Canggu is a surf town and offers an eclectic mix of local food stalls set amongst the lime green landscape of rice terraces and dark sand beaches. It's rural charm offers a true 'get away' from it all, whilst allowing you to truly immerse in Indonesian culture and charm in the beautiful eco village of Desa Seni.
"I feel relaxed and full of energy. Jamie's teaching and the amazing location were the perfect combination. I can't wait for the next one" – Jane from Brisbane