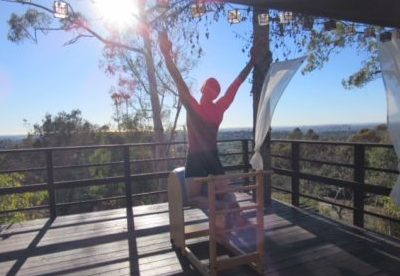 Looking to gain CECs, prepare for a TTC, or relax and take your Pilates practice deeper? Then this stunning accommodation / Studio package is perfect for you & your dates!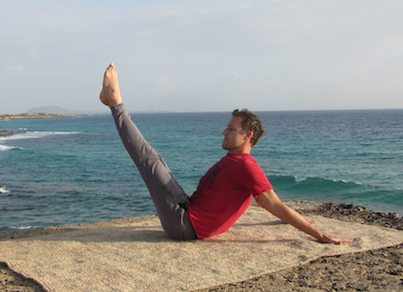 Disconnect from your routine and take your practice to paradise. Home to Europe's most stunning beaches, dramatic volcanic landscapes and crystal clear blue oceans, this is the perfect backdrop for this revitalizing retreat.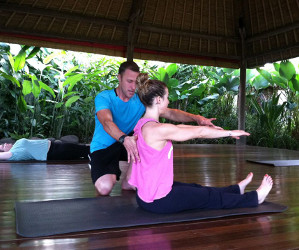 TBC
Join Jamie Isaac for a week of mind, body and spirit allowing you to connect and centre, on location in Bali.
Teaching Pilates to Children: Playful Pilates
A fun and interactive workshop aimed at Pilates professionals and those wishing to attract the future of Pilates to their studio.
How often do we wish that we had discovered the wonders of Pilates much sooner? Imagine the possibilities if we could bring an awareness to balance, alignment and movement to our children.
When we consider the multitude of movement and physiological issues that are prevalent in today's "civilized" world, surely introducing a movement modality that awakens mind and body in our young, is nothing short of vital!
Having introduced and taught Pilates and yoga programs in many schools and educational facilities, Jamie Isaac believes that the results speak for themselves. Improved concentration, acedemic achievement, calmer more focused students and happier social interaction amongst students and teachers are just some of the many positive results.
So how do we approach even introducing these programs into our schools? How can we capture the attentions of our children and deliver the method at an appropriate level?
First educate the child – Joseph Pilates
Jamie Isaac – Pilates Instructor
Jamie Isaac has over 10 years working in the education system, as well as an honors degree in Physical Education. This experience combined with his studies in Pilates and human movement have equiped him with a great insight into how to teach Pilates to children.
I feel that this is an area that Pilates teachers are becoming aware of, but at the same time feel that we need to share more knowledge and tools to better equip teachers to be sure that the Pilates is fresh and exciting and keeps the children coming back for more.
In this workshop, I love sharing experiences of both Pilates and teaching and to provide Pilates teachers with the tools necessary to capture the imaginations of their students, understand the contraindications of certain movements for certain age groups, as well as discover the more formal aspects of how to present a curriculum that excites and educates both the children and the school boards alike
This wonderful interactive and hands on workshop will enable you to present the benefits of Pilates in both formal schemes of work and as individual, fun and active lessons, and how to relate them through cross curricular themes.
Find your real Pilates passion and pass it on!