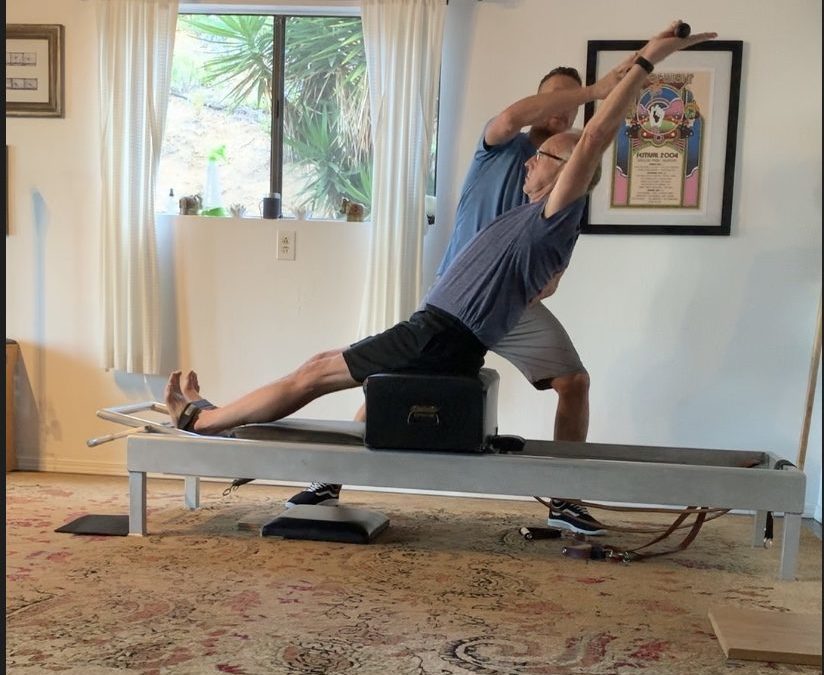 Private (1:1) Online Zoom sessions: These allow you to maximise your time, stay healthy and safe with a tailor made session to work towards your personal goals, or to rehab injury. The cost of a Private online session is NOW $70.
"Thank you for the Zoom session! My shoulder feels better & my hip isn't hurting. I also slept better, so thank you!" – Trish Nth County
Duets are a great way to share your Pilates experience as a couple, or with a friend. These Pilates sessions allow you to discover new goals and to discover a new level of independence.
The cost of a duet session is $50 per person.
The Pilates Method of Body Conditioning develops the body uniformly, corrects posture, restores vitality, invigorates the mind and elevates the spirit.
Contact Jamie to Book a Session