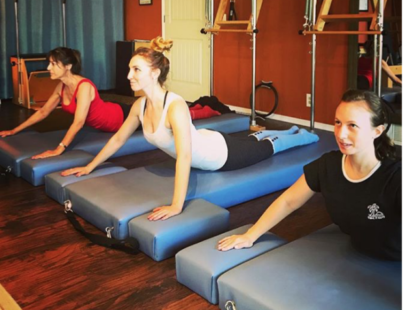 Online Group Mat Pilates Classes
ONLINE GROUP MAT, sessions to for all levels. I believe in quality of experience and students receiving plenty of expert attention, therefore will keep class sizes small. Book early to avoid disappointment.
Prices:
Zoom: Limited participants – $20
Zoom: Community Classes – Donation based
Anyone interested in "living younger, longer, pain free" could benefit from training with Jamie! – Alan M. Vista, CA
Contact Jamie to Book a Session
Duets
are a great way to share your Pilates experience as a couple, or with a friend. These Pilates sessions allow you to discover new goals and to discover a new level of independence.
The cost of a duet session is $50 per person.
The Pilates Method of Body Conditioning develops the body uniformly, corrects posture, restores vitality, invigorates the mind and elevates the spirit.
Contact Jamie to Book a Session