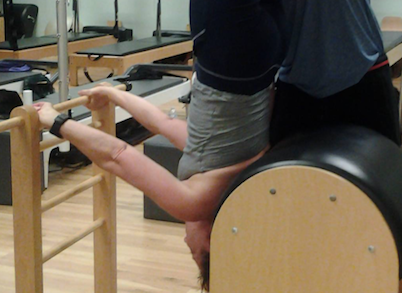 Private (1:1) sessions – the best way to let our expert teachers tap into your vitality. These classical sessions will take you above and beyond your personal goals, prepare you for an upcoming event, rehabilitate your injury, or help you with pain management.
Group Mat, Reformer & Tower Pilates Classes
We offer limited group studio classes on mat, tower and Pilates Reformer for all levels. We believe in quality of experience and students receiving plenty of expert attention, therefore we keep our class sizes small. Book early to avoid disappointment.
Prices:
Drop in $30 
10 pack $250 ($25/class)
Anyone interested in "living younger, longer, pain free" could benefit from training with Jamie! – Alan M. Vista, CA
Contact Jamie to Book a Session