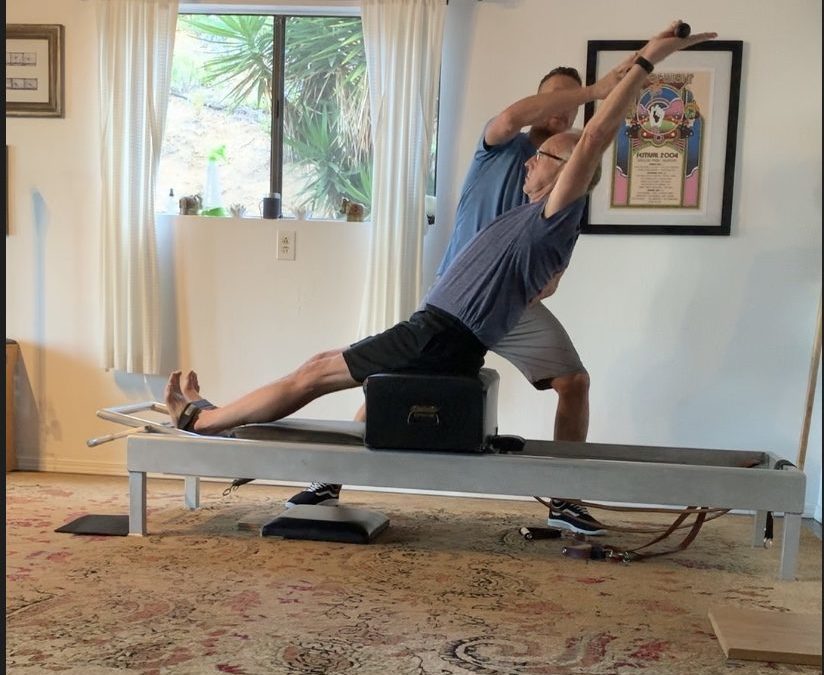 Private (1:1) Online Zoom sessions: These allow you to maximise your time, stay healthy and safe with a tailor made session to work towards your personal goals, or to rehab injury. The cost of a Private online session is NOW $70.
"Thank you for the Zoom session! My shoulder feels better & my hip isn't hurting. I also slept better, so thank you!" – Trish Nth County
Pilates Zoom Sessions are ideal for those not able to make it to the studio. Jamie works with those looking for private tuition from their own home, or for those teachers looking to work with an experienced and respected mentor. Sessions are perfect for those living in another state, or country, but still wanting to benefit from Jamie's warm and expert teaching.
The cost of a Zoom session is NOW $70.
Patience and Persistence are vital qualities in the ultimate successful accomplishment of any worthwhile endeavor
Contact Jamie to Book a Session