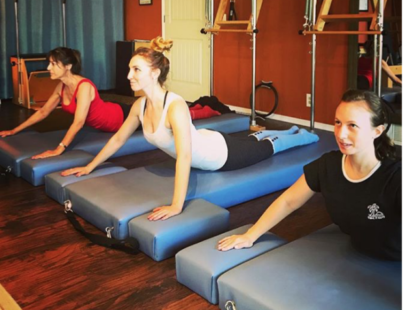 Online Group Mat Pilates Classes
ONLINE GROUP MAT, sessions to for all levels. I believe in quality of experience and students receiving plenty of expert attention, therefore will keep class sizes small. Book early to avoid disappointment.
Prices:
Zoom: Limited participants – $20
Zoom: Community Classes – Donation based
Anyone interested in "living younger, longer, pain free" could benefit from training with Jamie! – Alan M. Vista, CA
Contact Jamie to Book a Session
Pilates Zoom Sessions
are ideal for those not able to make it to the studio. Jamie works with those looking for private tuition from their own home, or for those teachers looking to work with an experienced and respected mentor. Sessions are perfect for those living in another state, or country, but still wanting to benefit from Jamie's warm and expert teaching.
The cost of a Zoom session is NOW $70.
Patience and Persistence are vital qualities in the ultimate successful accomplishment of any worthwhile endeavor
Contact Jamie to Book a Session