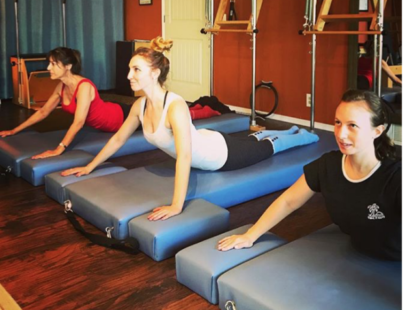 Online Group Mat Pilates Classes
ONLINE GROUP MAT, sessions to for all levels. I believe in quality of experience and students receiving plenty of expert attention, therefore will keep class sizes small. Book early to avoid disappointment.
Prices:
Zoom: Limited participants – $20
Zoom: Community Classes – Donation based
Anyone interested in "living younger, longer, pain free" could benefit from training with Jamie! – Alan M. Vista, CA
Contact Jamie to Book a Session
Semi-private
sessions are perfect if you are in need of personal attention but are working on a budget. Semi privates will be with up to 4 clients, and will use a variety of apparatus for your goals. You will get plenty of individual attention, but within a shared time allocation.
Pre-requisites: Clients will need prior Pilates experience or Private Sessions to learn their program prior to starting semi-private classes.
The cost of a semi-private session is $40 per person.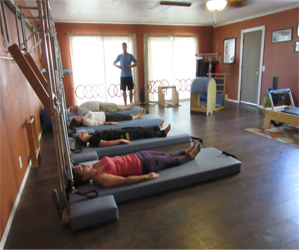 Physical fitness can neither be achieved by wishful thinking nor outright purchase. – Joseph H. Pilates
Contact Jamie to Book a Session